I make mostly hand made parts for motorcycles.
Made by a Biker, for Bikers right here in the USA.



I make saddlebag mounting stud tethers, memorial medallions; a 2 1/4 inch concho style
medallion hand stamped with the name of a fallen rider to put their memory back
in the wind, tool bag stiffeners, and an array of hand made parts from signs to LED
light systems for inside of your saddlebags.
If you have an idea maybe I can make it for you.......... Call or e-mail us anytime if you want to purchase a set of my tethers.
If there is something else you need, lets talk about it, maybe I can make it for you.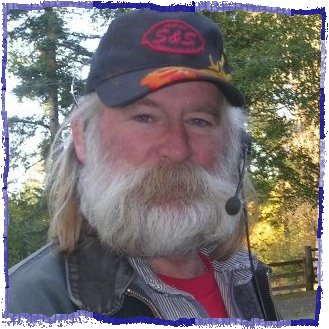 E-Mail Me: kazulin34@yahoo.com.com Phone:360-801-4151 (Pacific Standard Time)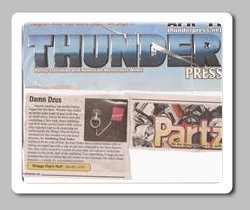 My ad in Thunderpress


I make saddlebag tethers for Road Kings and others using the Duzs cam lock stud. They work the
first time every time. They velcro on so if you sell your bike you can take them with you.
They are made to give you years of trouble free service. Tethered to the inside of your bag you
will never lose them; the washer will never fall off and get lost in your bag again, leaving you with
no choice but to dump your bag out to find them. If you carry stuff like I do your bag is always
1/2 full. You will never have to look for your studs again, or chase the washers. Taking your
bags off will be an easy chore, they won't get lost, dirty (from falling on the wet maybe muddy
ground),they just hang there waiting to be reinstalled. $9.00 per set of 4 + shipping

SADDLEBAG STUD TETHERS: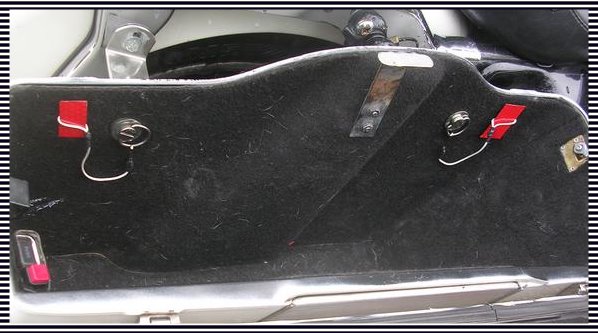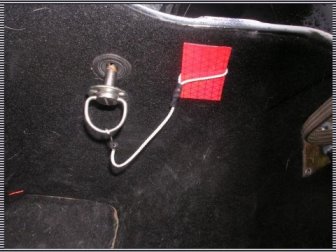 TOOL BAG STIFFNERS: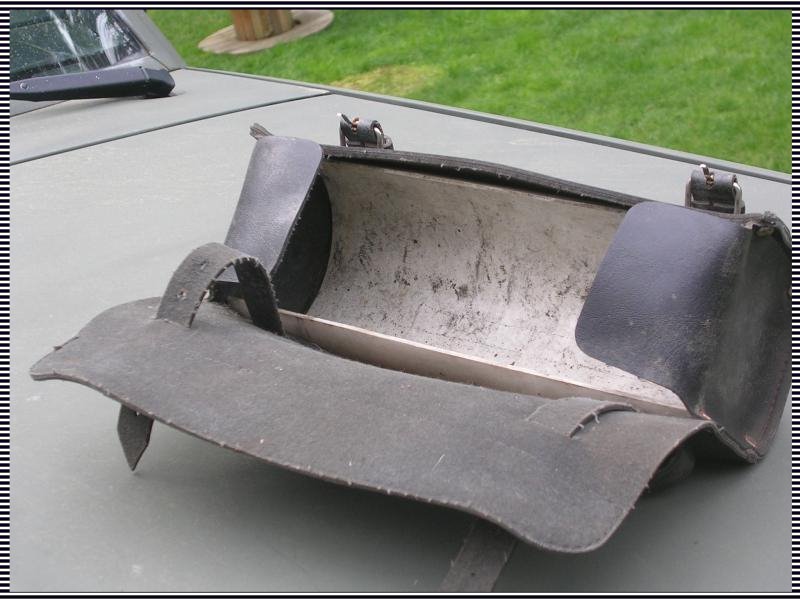 Tool bag stiffners, keeps the shape of your bag intact
and the color makes it easy to see which tool you need. $5.00 + shipping



BOLT COVERS: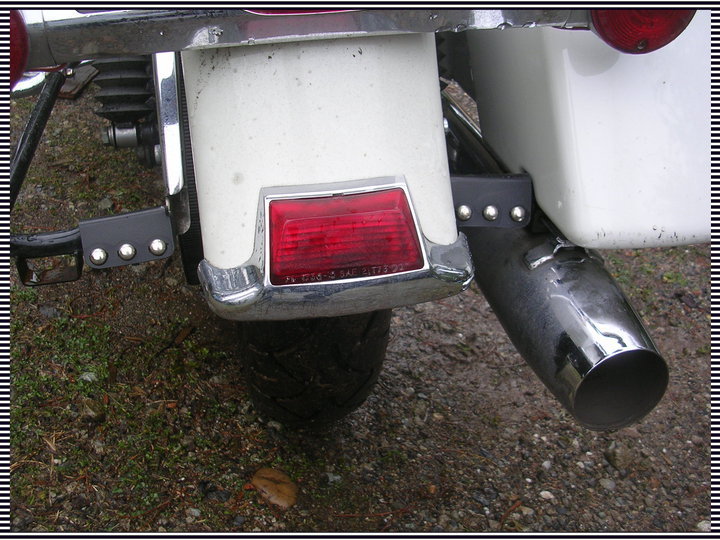 Little covers I made to cover those ugly bolts.
With extra nuts and washers you don't even need to undo
the stock bolts. These have chrome studs
in them, the next set will be hard and have L E D stop lights.
$10.00 per set of 2 + shipping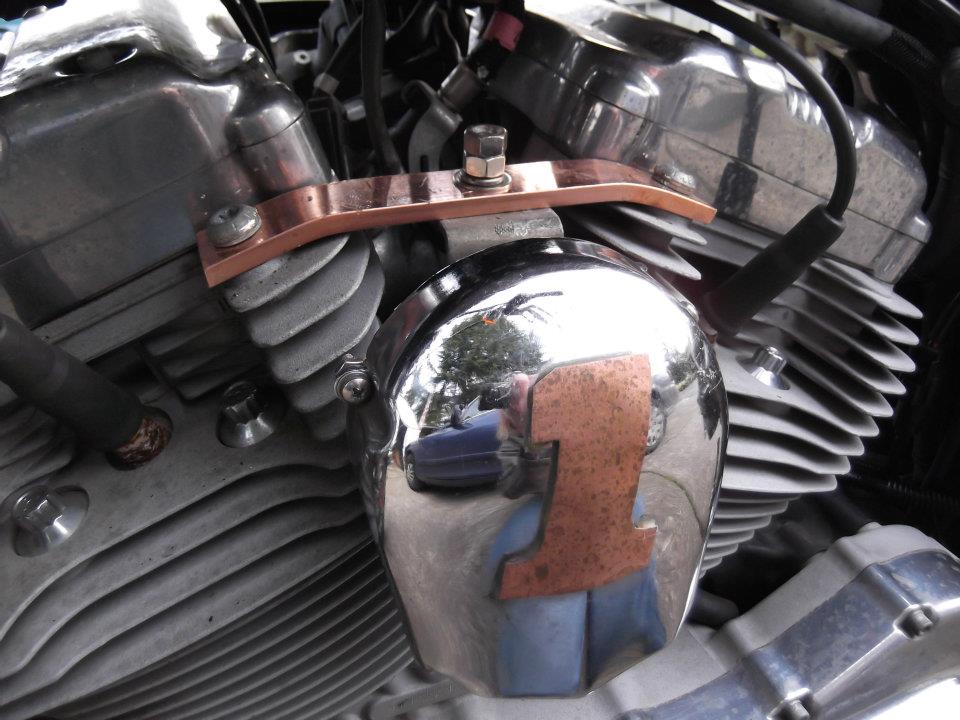 In the process of adding copper parts to my Harley.
This is a picture of the horn mount bracket I just finished.
Below is the Harley #1 on the horn cover itself (it is not finished yet, the epoxy
is still showing). I was going to let it oxidize to a natural greenish-patena,
but I think I will keep them shiny instead. If anyone is interested,
I can custom make these for your bike as well.
Prices based on current market metal prices.




Timing hole cover: This is in the middle stages of completion.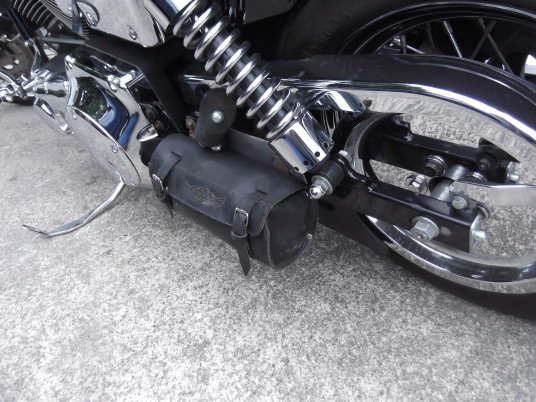 Get your tool bag out of the way on the side you don't look at
so it doesn't take away from the look of your ride.
.......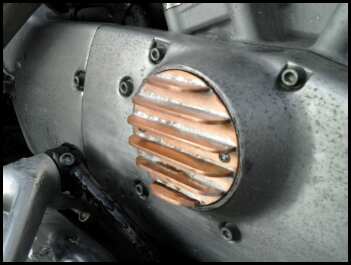 .......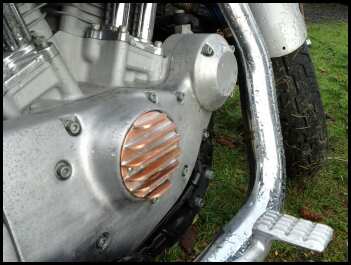 Finned Point Covers
Can be made in a variety of metals; (copper is shown above).
Prices based on current market metal prices.



MEMORIAL MEDALLIONS:

Memorialize a fallen rider or other loved one with one of my memorial
medallions. I can customize to any shape you'd like.
$25.00 + shipping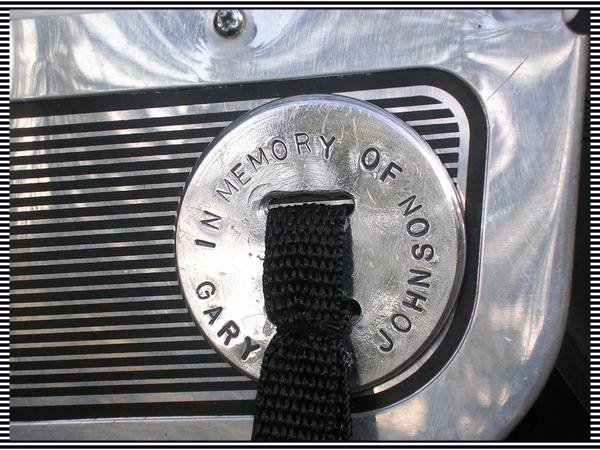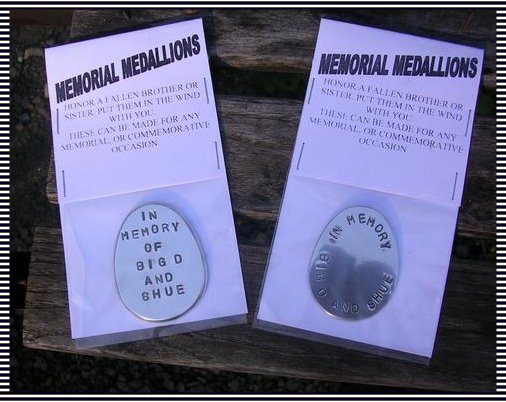 .........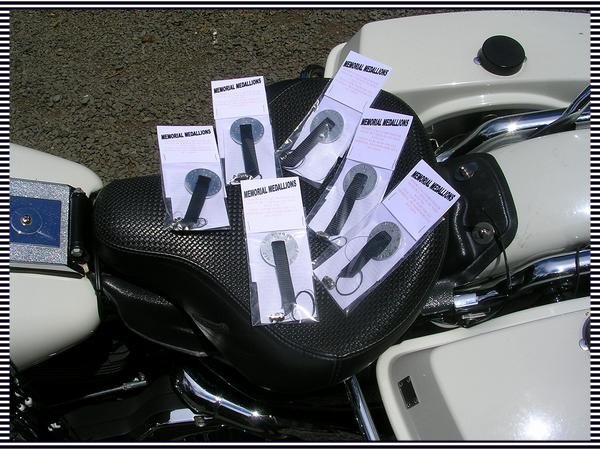 Me, the Shaggy Dog and my 59 Pan in 72.
This bike started it all!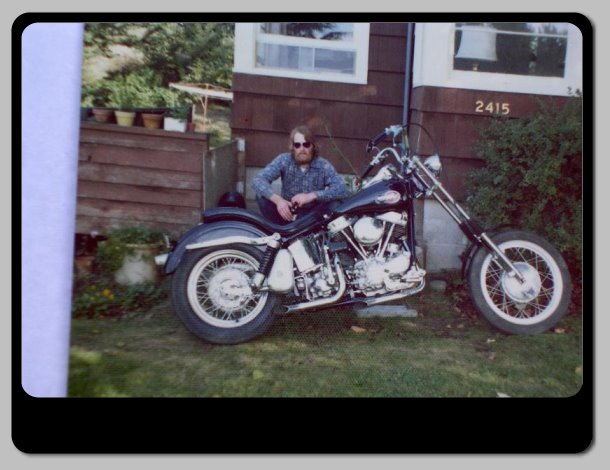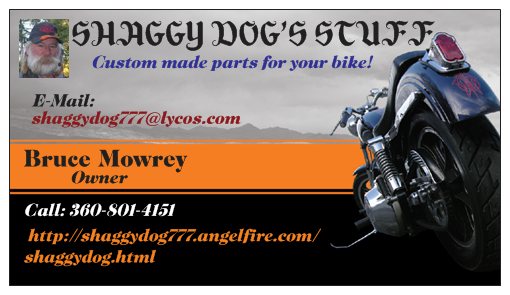 .......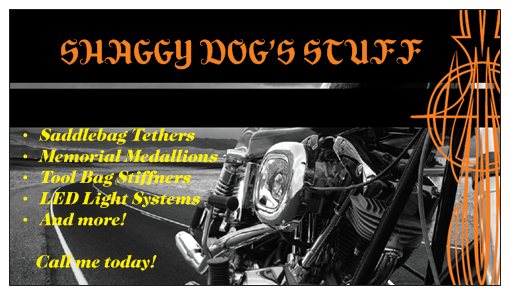 LINKS:

Thunderpress

Quick Throttle
Harley Davidson






Web Site Hit Counter
SEO Services
Search Engine Submission - AddMe